Session Description
On-Site Workshop: Making Targets Matter: Managing Performance to Enhance Decision-Making
Making Targets Matter is a guide for transportation practitioners on how to make performance management a more meaningful activity at their agencies. The research focuses on breathing new life into performance management by gathering and using feedback for performance assessment and decision-making. The guide's strategies are based on wisdom shared by leading practitioners across the country whose experiences offer helpful insights on effective practices. This workshop seeks to build on and deepen the initial set of strategies developed under the first phase of research. We seek participation by practitioners at state DOTs, MPOs, or transit agencies who have dealt with performance issues in the past or who are tasked with them in their current role and wish to engage with peers to address challenges.
On-Site Workshop: Modalopoly: Implementing Risk, Resilience and Performance Management in Your Agency
Recognizing most agencies are in the early stages integrating performance, asset, and risk management, this workshop will help you build a roadmap for integrated management within your agency. The tactical and strategic roadmap will include steps for org structure, change management and communication to enterprise systems, qualitative/quantitative analysis, build resiliency and data governance. It will follow the general outline of the childhood game Monopoly where workshop participants will move around the "MODALOPOLY" game board, gathering information on the performance of their system, condition of their assets, and external and internal risks to their assets and potential performance methods to make better data-driven decisions.
On-Site Workshop: CATT Lab Real-World Data Analytics Use-Cases and Tutorials
This workshop will provide an overview and review on how to use National Performance Management Research Data Set (NPRMDS) data and analytics to respond to federally mandated reporting requirements. It will also showcase other analytical tools that leverage NPMRDS data for conducting look-back analysis, computing user delay cost, develop performance maps, graphs, and other visualizations using this free data set. The workshop will cover the following topics:
Using Connected Vehicle Waypoint Data to Measure Corridor Impacts (including route choice) from Unintended or Planned Events
Signalized Intersection Performance Measures Without installing New Hardware in the Field
Executives, Elected Officials and the Driving Public – Using SME-Designed Report Templates to Effectively Communicate Your PM Story
Weather, crashes, work zones, or signals: Calculate why your roads are congested in 10 minutes.
Rapid and high-quality After-Action Review reporting for crashes and high-impact work zones.
On-Site Workshop: AI, Analytics and Scenario Analysis with Google and Deloitte
Do you want to get better insights from your data and get them more easily? Google is known for Search, Maps and Gmail –easy to use applications powered by AI. Google Cloud is bringing the power of data analytics, AI and machine learning to transportation agencies. In this session participants from diverse, non-technical backgrounds will get hands-on experience using Google tools to ingest data, build predictive models, generate insights, and create powerful visualizations. Deloitte will show their AI based scenario planning tool. Use cases include safety and mobility, operationalizing customer/community feedback, equity and resilience.
Sponsored by Google and Deloitte
---
Panelists and Speakers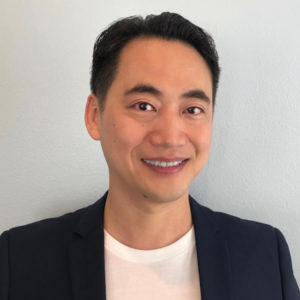 Daniel Liu
Enterprise Architect, Google
---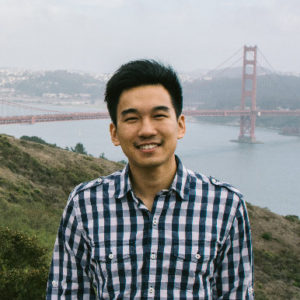 Willis Zhang
Customer Engineer for Data Analytics, Google
---